By Hiltrud Dawson & the Breastfeeding Community Projects
From October 1st through 7th, Canada celebrated World Breastfeeding Week and organizations across the country found creative ways to promote the benefits of breastfeeding for both mother and baby.
Global Breastfeeding Challenge
One of the largest events held during the week is the Global Breastfeeding Challenge, hosted annually by the Quintessence Foundation. For the challenge, provinces, states and territories from countries around the world compete to see who can have the most breastfeeding babies latched on simultaneously. 180 sites registered in this year's challenge, besting last year's tally of 155.
Growing Baby-Friendly Communities
Twitter was abuzz with conversations about breastfeeding. Toronto East General Hospital, Perinatal Services BC and the Provincial Council for Maternal and Child Health capitalized on this excitement, hosting a twitter chat on the theme of "Growing Baby-Friendly Communities." The chat emphasized that, while promoting breastfeeding can be hard, support is plentiful.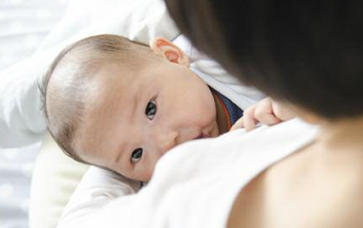 Breastfeeding Community Projects
The Best Start Resource Centre, a key program of Health Nexus, supports breastfeeding year round by awarding grants to community projects to develop and implement supports to encourage and assist populations with lower rates of breastfeeding. Many of the projects timed activities to coincide with World Breastfeeding Week celebrations.
At SickKids Hospital, project staff partnered with nursing staff to provide breastfeeding information. One of the project leads attended a breastfeeding conference hosted by the Canadian Lactation Consultant Association, where she presented the Award of Excellence to Debbie Stone, the director of the Roger Hixon Ontario Human Donor Milk Bank. 
Trent University launched its Breastfeeding Friendly Campus Initiative online and through social media. At the same time registration opened for the Breastfeeding-Friendly Campus Conference, which will take place at the end of the month.
Flemingdon Health Centre continues to offer their weekly breastfeeding drop in at the Victoria Village Hub. Mothers in the area have learned to appreciate the program and the support they receive as expressed by this comment from one mother: "I didn't realize how important it was to see other mums and babies breastfeeding. I'm glad I came to the drop in." 
Grey Bruce Public Health released their new Breastfeeding Friendly Business Toolkit. The launch attracted media attention and was highlighted with articles, social media posts and a press release. Inquiries about the toolkit came from across Ontario, BC and as far away as Aruba. The kit contains useful resources for businesses, while additional resources such as buttons, stickers, Facebook banners and business cards were also distributed during the launch.
Check out more stories from World Breastfeeding Week on Twitter at #WBW2015 and help promote the benefits of breastfeeding year round!
For more information about promoting breastfeeding, consult the Best Start Resource Centre's Breastfeeding Resources.