This weekend is the annual Jane's Walk – taking place all over the world – a series of community walks led by volunteers.  The global event's namesake is Jane Jacobs, a trailblazing mother, activist and author (The Death and Life of Great American Cities) passionate about communalities and the spaces needed to nurture them.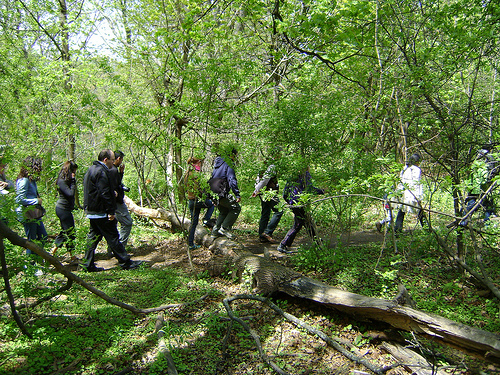 Although not formerly trained in urban planning, Jane played a significant role in protecting communities by recognizing and working for with the people who live in them. Her understanding of the importance that space and space use play in supporting healthy communities continues to impact the work taking place in communities across the globe. Jane's Walk, a series of volunteer led walks that explore various regions of a city or town, is a fitting tribute to a woman who was a champion for participative urban space.
Jane's walk runs from May 2nd to 4th and we encourage you to discover what walks are happening in your community. Maybe you can even organize your own walk!
Happy trails!